The UEL-WIM MBA Programme is highly valued internationally for its effectiveness in developing the intellectual and personal abilities needed at senior levels of management. Upon completion of this MBA, students will have greatly increased their competence in Critical Evaluation, Solution Finding, coping with Inter-Relationships, Culture for Excellence and Investment in Human Capital.
The UEL MBA (International Business)
The UEL MBA (International Business) Programme is:

Approved by the Ministry of Education (MOE)
Fully accredited by Malaysian Qualifications Agency (MQA)
Recognised by the Public Service Department (PSD/JPA)

UEL is rated among the Top 10 Modern Universities for Research in UK.
UEL School of Business and Law's is a member of:


The School of Business and Law's has attained membership:

European Foundation for Management Development (EFMD) Recognised globally as an accreditation body of quality in management education.

School of Business and Law's has Professional accreditations from:

Association of Chartered Certified Accountants (ACCA)
Institute of Chartered Accountants in England and Wales (ICAEW)
Chartered Institute of Management Accountants (CIMA)
CPA Australia
The Association of International Accountants (AIA)
Chartered Management Institute (CMI)
Chartered Institute of Personnel and Development (CIPD)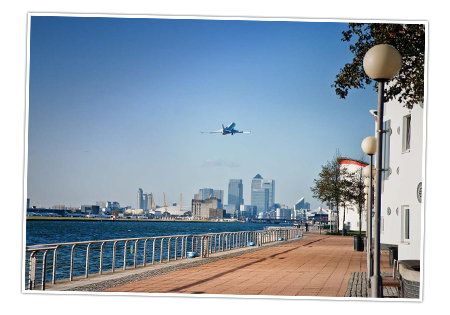 Value of a UK degree
Excellence of teaching and research at UK universities is valued worldwide. As a graduate of a UK degree, you will be recognised for your ability in your own country and across the world. Benefits include:

Rigorous standards set by the British government, meaning that you are assured of quality teaching and support.
Valuable skills that you can take forward into your future career they encourage independent learning and development, help you develop analytical skills and self-discipline development of your English language skills.

UEL has a long record of delivering the MBA programme at a local, regional, national and international level especially in Malaysia and Europe.
The MBA is a part-time study mode and fully completed locally in Malaysia within 24 months.
The MBA provides a flexible credit based programme leading towards a higher degree in business and management with a strong focus on the application of theory and practice as well as enhances the understanding of business life. The MBA will develop and enhance the ability to evaluate, to critically reflect, to be analytical, to think strategically and to have autonomy in learning through self reflection.
The MBA is the suitable course for busy working adults (men and women) who want to excel in their career or fulfill a personal ambition for life-long learning.
Provides opportunity for managers to become familiar with current academic discourse and business and management research.
Lectures are held at least 2 weekends in a month – Saturday afternoons and daytime on Sundays. This flexibility allows students to spend time with their families, besides having time to read, research and complete assignments.
Lectures, who are PhD and Master Degrees holders, for this MBA programme are carefully selected in consultation with UEL and demonstrates a wide range of experience in both teaching and professional life. Most have industrial and international experience in both employment and consultancy terms. They work with organisations on a national and regional level.
UEL provides support for our local lecturers with provision of teaching and learning materials.
Students will have access to UEL Online Library, which has more than 18,500 books with access to six business related online database containing over 1,000 full text journals.
Students are allowed to make EPF withdrawals for this MBA programme as the programme is approved by the Ministry of Education (MOE). Flexible installments are also available to cater to students' budget.

Wisma WIM is a carefully planned homely environment that is equipped with classrooms (with WiFi access), WIM physical library, computer lab, students' lounge for relaxation, break-time and group discussions, pantry with refrigerator, microwave oven and hot beverage and snacks are available, hostel accommodation with special rental rate for outstation students as well as ample parking bays.
The WIM Board of Governors (Education) take personal interest in monitoring the progress of the students. It will arrange for practising captains of industry and the professions to be guest speakers.
Networking opportunities with more than 200 MBA students holding positions such as CEOs, MDs, Directors, VPs, GMs, HR Managers, Finance Managers, Logistics Manager, Engineers, Medical Doctor, Lawyers, Accountants, Entrepreneurs, Developers, Consultants, Executives, Trainers, Administrators and many more from over 200 organisations (Public / Private sectors and various industries).
WIM organises the following events from time to time for students and graduates:

Talks by practising captains of industries and the professions.
Lecture Series / Luncheon or Public Trainings.
Study trips to multinational and local organisations.

Previous experience shows that the UEL MBA significantly contributes to career prospects, including promotions, higher salary and increased job satisfaction.
Students can opt to attend the graduation ceremony in London, UK or Kuala Lumpur, Malaysia or both. WIM has the distinction of being the only UEL partner which has produced distinction MBA graduates at every graduation ceremony.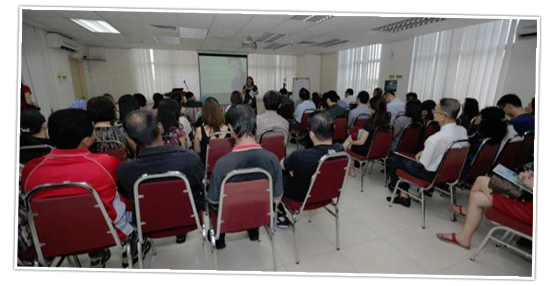 Corporate Networking Malaysia (CNM) was established in November 2011 as a dynamic group of WIM College students and graduates working with a single minded aim to improve themselves via networking with successful Malaysian corporations and industry leaders (CEO, MD, etc).
The WIM-UEL Alumni Group was set up in November 2009 to provide networking opportunities and • The WIM-UEL Alumni Group was set up in November 2009 to provide networking opportunities and career development for MBA graduates. for MBA graduates.
You will forge links with students from across the world, develop yourself as a leader and a manager, and sharpen your analytical and communication skills.
Our students have been introducing new students for the next cohort – that is the BEST TESTIMONY!
Making a Difference
research, innovation and knowledge exchange