"A LEADING MODERN UNIVERSITY"
The University of East London (UEL) is a dynamic university at the cutting edge of cultural and technological change. In an increasingly competitive and highly skilled economy, UEL is developing programmes of teaching and research that are practical, innovative and relevant, meeting the needs of students and industry alike.
UEL is rated among the top 10 UK's leading modern universities for Research, and their researchers are engaged in work of national and international importance across a wide range of disciplines.
Whilst the University has a commitment to its local region, there is a growing attention paid to international work. UEL has over 23,000 students of 120 different nationalities which makes it one of the most diverse study destinations in the UK. In the past 12 years, more than 2,000 Malaysian students have graduated from UEL.
UEL's Vision
To be an enterprising, international university, bringing transformational opportunities to individuals, communities and businesses in our region, through diversity, partnership and excellence in teaching and research.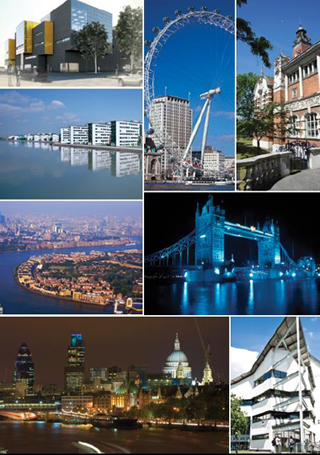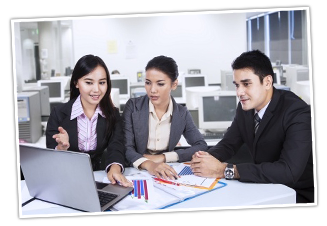 UEL's Values
We adhere to a set of values that guide what we do and provide a clear statement to those we work with of our standards and expectations.
We value
Our university community of staff and students, and take pride in our achievements, commitment and contribution
Academic excellence in all that we do
Ambition, innovation, creativity and enterprise, and will take risks where necessary
Equality of opportunity, diversity and inclusion
Partnership, to achieve excellence and to help others achieve excellence
Sustainability, and will promote and help secure a socially just, healthy, prosperous and environmentally responsible world.
UEL Campuses
UEL has three main campuses in the heart of east London:
Docklands, opened in 2000 and located in a stunning waterside setting alongside the historic Royal Albert Dock and close to the O2 and Canary Wharf.
Stratford, the historic campus close to the town centre of Stratford and the 2012 Olympic Park.
University Square Stratford, a unique collaboration with Birkbeck, University of London, and offering specialised teaching and learning facilities just a stone's throw from the 2012 Olympic Park.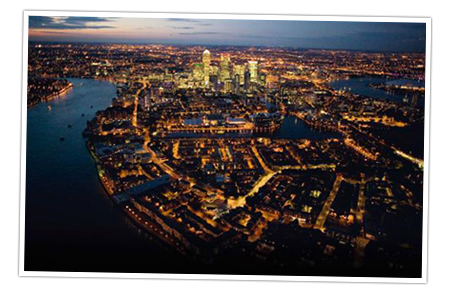 ---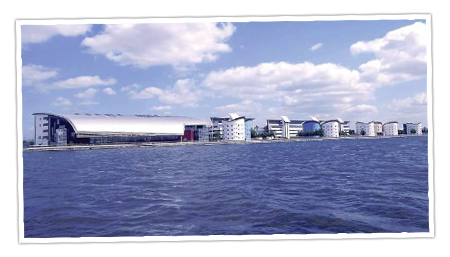 Docklands Campus
Situated in a stunning waterfront setting, the Docklands Campus provides a modern, well-equipped learning environment, with purpose-built lecture theaters and seminar rooms, a 24/7 library and learning centre, and a multimedia production centre with audio and visual labs and studios.
UEL Student Village is located on campus, providing propose-built accommodation form over 1,200 students, together with a shop and launderette. The campus also includes SportsDock, which is UEL's new £21 million sports and academic complex, which was the base for Team USA during the 2012 Olympic and Paralympic Games.
Docklands campus is home to:
School of Business and Law
School of Architecture, Computing and Engineering
School of Arts and Digital Industries
School of Law and and Social Sciences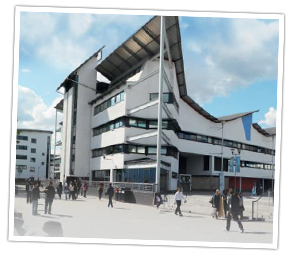 ---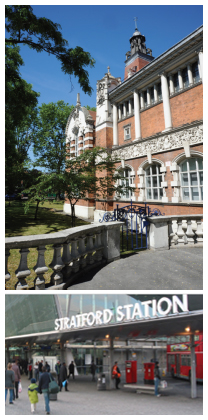 Stratford Campus
The historic campus is close to the town centre of Stratford and the 2012 Olympic Park. Following an extensive programme of refurbishment, the UEL Stratford Campus provides impressive facilities located in the heart of Stratford, home of the 2012 Olympic and Paralympic Games. Recent development include new laboratories and computing facilities, a magnificent new building housing the Cass School of Education, and the Centre for Clinical Education in Podiatry, Physiotherapy and Sports Science, one of the finest facilities of its kind in the country. Stratford has a busy town centre providing a large shopping centre, cafés, bars and restaurants, good leisure and cultural facilities and excellent transport links.
Stratford is home to:
Cass School of Education and Communities
School of Health, Sport and Bioscience
School of Psychology
---
University Square Stratford Campus (USS)
University Square Stratford(USS) is a new education hub in the centre of Stratford.A joint venture between the University of East London (UEL) and Birkbeck,University of London,it provides a new campus for 3,400 students.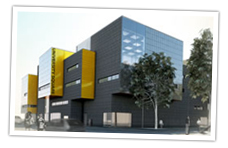 The campus, which opened in September 2013, is London's newest and one of its most modern and well-equipped campuses. It provide a new home to UEL's students studying on degrees including law and criminology, dance and performing arts and MBA's.
Academic Schools at USS:
School of Arts and Digital Industries (Performing Arts and Music only)
School of Law and Social Sciences (Law and Criminology only)
School of Business and Law (MBAs only)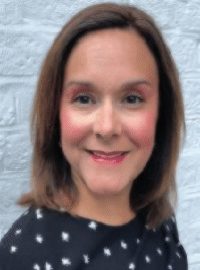 MESSAGE BY UEL VICE-CHANCELLOR
You have been given the opportunity to immerse yourself in a subject you are interested in,
and to be truly inspired by your learning. The skills, knowledge and experiences you have
acquired during your time at the College are second to none. You have been given the keys to
success, and I know you will use them to further your lives. I hope you will use your learning
to become active citizens and to achieve great things. You have the opportunity to become
the leaders of tomorrow, and to make a real difference to the world around you.
UEL is very proud of its longstanding association with WIM College. We both strive to
provide an outstanding curriculum which is truly international and leading the way in best
business practices. It is a partnership built on mutual respect and a shared commitment to
learning. I would like to thank all the staff at the College who have done so much to support
you. Their contribution has been of major importance and has contributed significantly to the
success here today.
You are now part of a global family of UEL graduates and I hope you will stay in touch with
us by joining our alumni association. Remember to update your personal details on our
website at www.uel.ac.uk/alumni. There is great power in a strong and mutually supportive
network, and I urge you to take full advantage of ours.
Graduating is not an end but just the start of a life-long journey of learning. I believe each of
you will go on to become successful creators, innovators, and influencers, both in your local
communities and the wider world. You have achieved so much, but there is still so much you
will wish to accomplish.
Professor Amanda J. Broderick
Vice-Chancellor and President,
University of East London
UEL Wins Outstanding International Strategy At Times Higher Education Awards
The University of East London won the 'Outstanding International Strategy Award' at The Times Higher Education Leadership and Management Awards 2012, which took place at the Grosvenor House Hotel in Park Lane.
The ceremony celebrated the talented and dedicated staff working to steer universities and colleges through a time of unprecedented change. UEL beat off stiff competition from the University of Birmingham, City University London, De Montfort University, the University of Exeter and the University of Nottingham to be crowned top of their category.
The University was commended on its Global Reach initiative, which is central to the university-wide Transformation for Excellence strategy. The judges were impressed by the number of 'distinct threads' running through the strategy, with a range of university schools and services fully involved. Judges were also impressed by the Going Global bursary scheme, a key element of Global Reach, providing UK based students the chance to travel, linked to their studies, whether for a few days or a whole semester. The highly successful introduction of languages to the curriculum after a nine-year absence was also praised.
The Vice-Chancellor then, Professor Patrick McGhee, said, "The great thing about our Global Reach strategy is its inclusivity. Our aim is to provide a truly international study experience to students on all UEL programmes whether they are studying in East London or at our newly launched Cyprus campus. We are equally proud of the experience provided for those studying UEL programmes across our tremendous partner institution network which includes not only the BRIC (Brazil, Russia, India and China) countries but other parts of the world where the UEL brand is well known such as Malaysia, Greece, Singapore and Vietnam."
---
MBA Graduation in Malaysia – Graduates' Testimonials